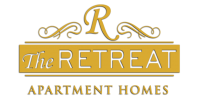 Menu
Neighborhood & Directions
Become familiar with our location with our interactive map below.
Leave us a message
if you have any questions.
Apartments for Rent in Williston ND
The Retreat is close to the heart of Williston, which is convenient for everyday commuters, or stepping out to dine and shop. North Dakota is at your fingertips with the Canam Highway and Highway 85 just a short drive away. We're also near the Sloulin Field International Airport - perfect for any travelers. The Frontage Road nearby leads to fantastic restaurants, shopping centers, and the local Walmart. Come and visit The Retreat today and experience the convenience, style and luxury of apartment living in Williston.